Making sure all voices are heard and that power is not abused.
Our sages teach us that we have to pay close attention to power dynamics.  When deciding capital cases, the rabbis teach that we must first hear opinions from the judges with the least authority before we turn to hear the opinions of the greatest judges, or those with most authority.  
Why do we open the conversation by beginning with those who have the least power when it comes to matters of life and death?  Because the rabbis knew that if we began with the judge with the most authority, other judges of less stature wouldn't be able to disagree with him. The rabbis cared that all opinions are heard, so they mandated a system that ensures that all voices are brought into the judicial process.  
Both grantseekers and grantmakers hold power; whether that power comes from their knowledge and access to information, their money, or their connections. How well grantseekers and grantmakers share power is a critical factor in the success of their partnership. In our relationships between grantmakers and grantseekers, we must be sensitive to power dynamics and take active measures to ensure that there's the opportunity for all voices to be heard and that power is never abused.
The guided source sheet "Speaking Up or Remaining Quiet" dives deeper into the question of power dynamics and explores how our own position of power affects when we should step forward and when we might step back to make space for others.  
This section provides context and how-to's for balancing power in the grantmaker and grantseeker relationship, as well as resources on equity and tools to help grantmakers and grantseekers approach their relationship with an eye to analyzing and addressing systemic disparities. Specific resources include a guide to funding with a gender lens; an article on strategies that can make your grantmaking more equitable; and Jewish Funders Network's Funders and Power principles and discussion guide. 
Power Dynamics
Grantmakers and Grantseekers In Conversation:
Jon Adam Ross and Ayalon Eliach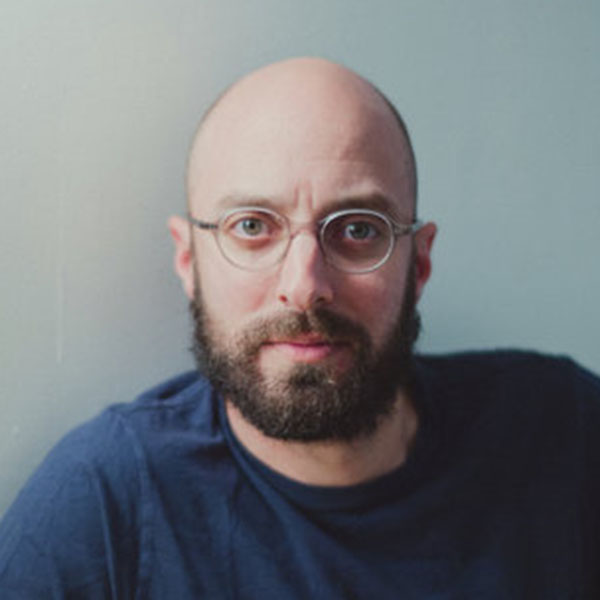 Jon Adam Ross is a Founding Artist of The In[heir]itance Project, a theater company that practices an open artistic process to create theater from authentic community dialogue about shared inheritances. Ayalon Eliach is a Senior Advisor at the Lippman Kanfer Foundation for Living Torah, a foundation that seeks to repair and enrich the world through thriving Jewish life. Jon and Ayalon have been in conversation for two and a half years.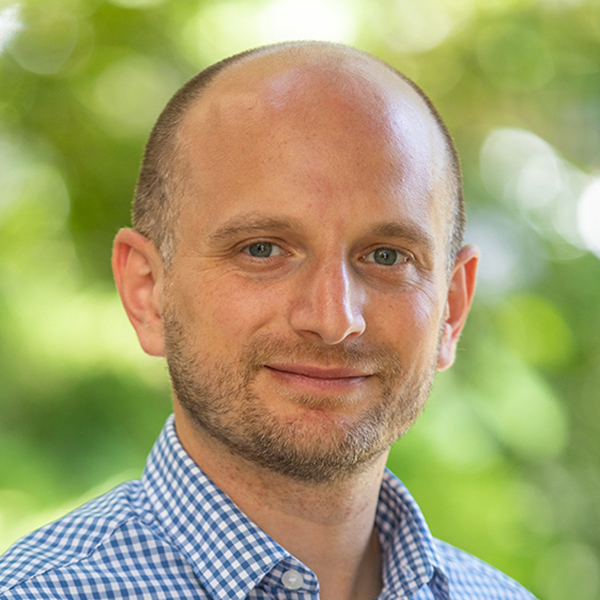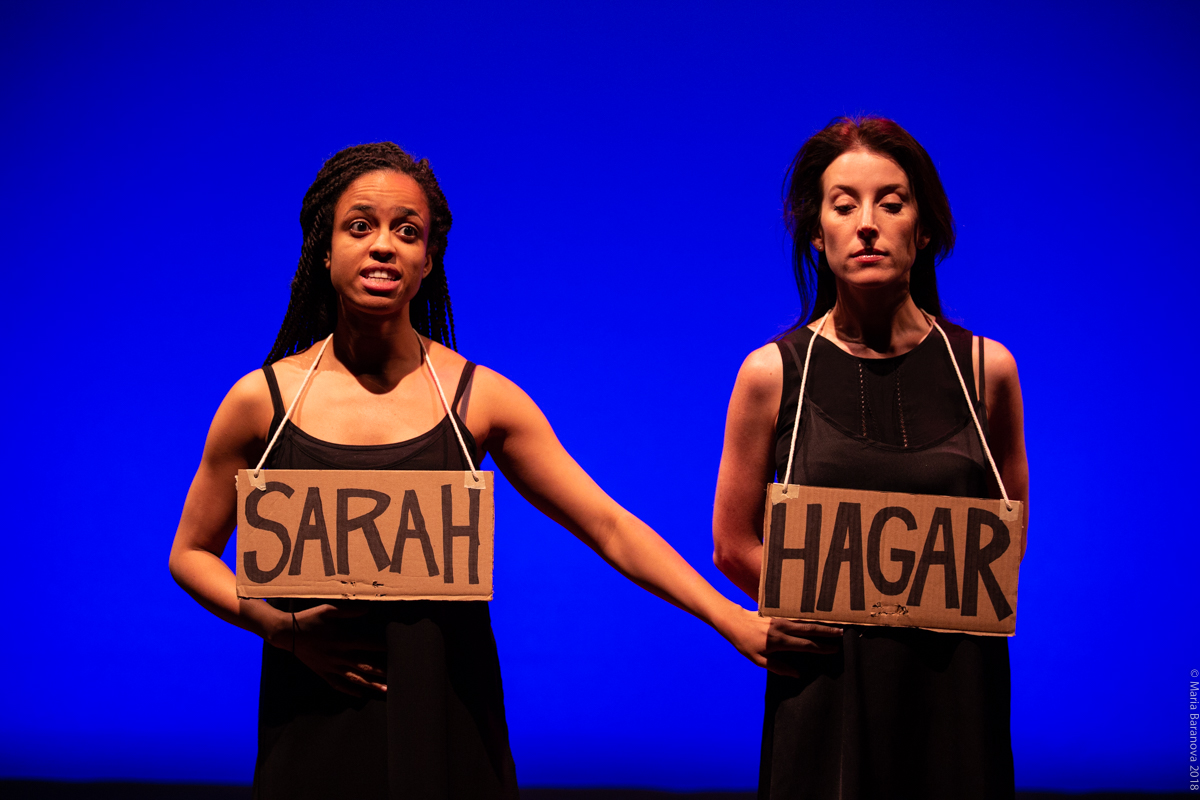 GrantED: How did your relationship begin?
Jon: We first met at a retreat for arts organizations, where I was fortunate to be one of the artists invited as a participant and Ayalon was there representing the Lippman Kanfer Living Torah Foundation that had helped to fund the retreat. Then we met again at a dinner for the Covenant Foundation. 
Ayalon: At around that time our foundation was running the second round of the Lippman Kanfer Prize for Applied Jewish Wisdom, and we were still in the process of receiving applications. We had actually received a lot of applications, but I noticed when we were reviewing them that we hadn't received one from The In[heir]itance Project. I had been very impressed by the work they were doing and so I reached out to ask Jon if they would want to submit an application — with no guarantee that they would be selected.

Jon: I looked at the application and saw that it was due very soon. I realized I could put it together in the time available, but I didn't want their first impression of us to be a rushed application for a one-time prize. So I called Ayalon back and said: "Can we do lunch next week instead?" What was remarkable about that conversation is that I wasn't meeting with Ayalon because of a specific project I wanted funding for, and Ayalon wasn't meeting with me because there was something he wanted from me. It was a dream conversation, because we had lowered the stakes. It was just us talking about ideas and values. We each spoke about the projects we are doing and the projects we have in the pipeline, what we are trying to accomplish, and how we are trying to accomplish it. What began two years ago over sushi continues today.  
Ayalon: To me, the real power of that conversation came from your end. It was striking to me that I had reached out to you to encourage you to apply for this prize and your response was, "This is not necessarily the right time for us to do this." That sort of honesty made space for a different kind of conversation. Funders operate with a Venn diagram in the back of our minds. We want to find the overlap between our ideas and your ideas but we never want to push an organization to be something it is not, and we don't want to be pulled in a direction that doesn't make sense for us. Understandably, when an organization needs to raise funds, they will present themselves as fitting into our side of the circle. In that conversation, it felt like we were free to explore the potential overlap without assuming it would be there, and that just opened things up. We are both looking for opportunities together, and we are not trying to force anything. We are looking for Jewish wisdom applied in different ways. We often see many of the same modalities used. The In[heir]itance project presents an exciting pedagogy and modality for people to be engaged in and exposed to Jewish wisdom. 
Jon: It took us a year and a half to figure out what we were going to do together. That is a long time in terms of investing in a conversation and not knowing if it is going to pay off.  
GrantED: What do you think makes your relationship work so well?
Ayalon: Jon shares lots of updates with us, both challenges and achievements. It doesn't feel like a PR move; it feels like you are trying to bring us inside the work. We want to be there to celebrate with you and to help you in difficult times. Getting those updates has been a really important part of building the relationship. We are always cognizant of not wasting people's time. We try to be as transparent and open as possible about where we're at and what we see as the likelihood of funding. And at the same time, we really believe that our power in terms of the impact we want to have on the world comes from our partners. We give grants because we believe that the work these organizations are doing is the work that needs to be done in the world. And we know that by funding their work we increase their power to make a difference. So we spend a lot of time trying to find the right people and the right organizations. We could never do the things we want to do without these partners. 
Jon: Sometimes I wondered if I was reaching out too much. But if something goes wrong, I need you to know about it right away, because you've invested in this project. And if something goes right, I really want you to know about it right away, because you have invested in this project. So it goes both ways. When Covid hit we did not immediately make all programming virtual. We wanted to be thoughtful about what adaptations made sense. We had a project funded by Lippman Kanfer that was supposed to conclude in June 2020. And that was supposed to trigger the next project in the series and the next round of funding. I was able to speak with Ayalon openly about the timeline and the domino effect on the budget. It is scary to say that you are not going to accomplish something that you said you were going to accomplish. I didn't think we were going to be punished for something outside of our control, but I was still nervous. Ayalon put me at ease by calling me in the early days of Covid and asking: "What are you working on? What are you thinking about? Where are you in terms of your process of adapting your work?" He offered us an opportunity to apply for a Covid-specific grant even though we had not completed the first project. 
Ayalon: What enabled us to do that was the trust, self-reflection and honesty that was already present in our relationship. We wanted to make sure that our partners were getting their basic needs met early on. We had planned to bring some of the In[heir]itance Project's work to the JFN conference in March 2020. When it was clear that this wouldn't be possible [the conference was cancelled because of Covid] and there were going to be some financial losses, we wanted to mitigate those losses. Additionally, we were curious to see how people were applying Jewish wisdom to the pandemic. So we made an additional grant to cover the losses and support new work.